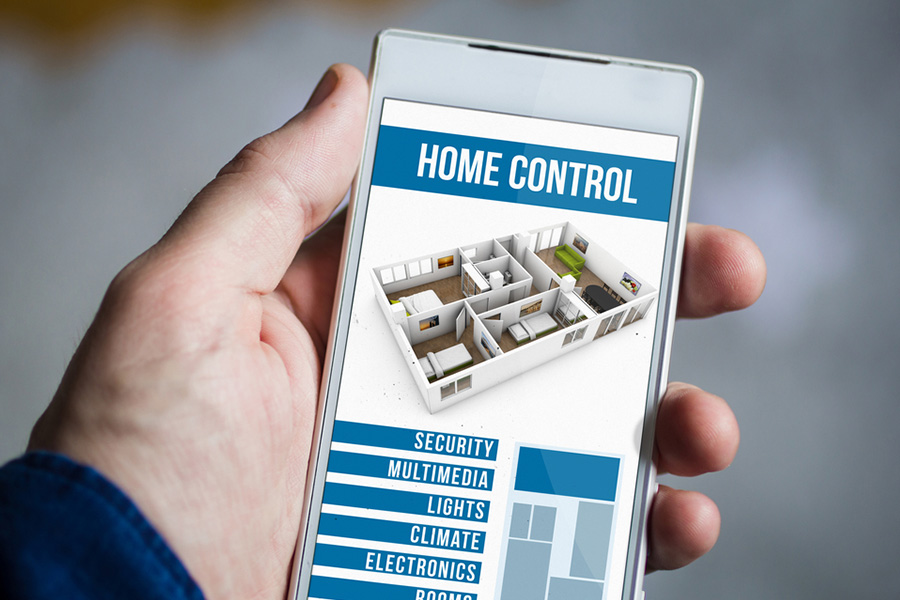 Should You Use Wireless Home Security Systems In Los Angeles?
You might recall when home security components were confined to where wiring could be run in your residence. You didn't have the option of placing a video camera on a table or controlling your components with a smartphone. However, home security has changed dramatically over the years, and that's largely due to the development of wireless technology. You currently have a range of added perks to enjoy -- like system access from anywhere, components that connect and react to each other, and quicker installations. Wireless home security systems in Los Angeles will defend your home while making your life more convenient.
Things To Think About When Going Wireless
First and foremost, wireless home security systems need a reliable internet and Wi-Fi connection to perform in a proper fashion. If you have fast internet and a quality wireless router, you're in a good position for a wireless setup.
If you're concerned about the internet going down or the loss of power, look for options that have cellular and battery backups at hand to sustain the link to your monitoring team at all times.
If you live in a more rural area without reliable access to internet or cellular services, a wired system will probably be a wiser option. Or It might also benefit you financially to opt for the traditional route if you move into a residence that has security wiring already installed.
Perks Of Wireless Home Security Systems
Both wired and wireless home security systems in Los Angeles will elevate the safety of your property, which is the primary objective to begin with. On the other hand, if you prefer the possibility of having the most advanced features, review the following perks of wireless:
Remote access: Get access to all the devices in your residence from your locking systems to your surveillance cameras right from your smartphone with the ADT Control app. You are able to check camera footage, turn on your connected lights, and even turn on your alarm if you didn't remember to do so. When an emergency comes up, you are able to have alerts delivered straight to your phone.


Easy installation and customizing: You no longer need to worry about the countless wires, crumbling drywall, and time-consuming installations. The great thing about wireless devices is that you may put them just about anywhere and in less time. If you wish to add on later with new equipment, bringing components into your configuration is simple.
Smart home device interaction: Wireless capability makes interactions between devices a reality with quick, two-way communications. You may direct your components to perform a function in certain circumstances to increase your security and discourage home invasions. For example, if your outside video camera discovers suspicious disturbances on your property, it is able to automatically prompt your entryway lights to engage.
Disadvantages Of Wireless Home Security Systems In Los Angeles
Even though wireless home security systems in Los Angeles have shown to be reliable, it's understandable if you are a little hesitant about utilizing one. Let's take a look at a few of the common areas of concern:
Battery-run wireless elements might run out of power. However, your smart components will send you a notification whenever batteries are getting low.
Sensors usually need to be positioned within a set distance from your home's command center. ADT offers range extenders for some packages to boost your versatility.
Similar to any computer network, the risk of being hacked is relevant. The good news is that you can take steps to prevent this by utilizing secure passwords, always changing default passwords or settings, and selecting a router with a built-in firewall. In addition, you should only use security components with 128-bit encryption or higher.
Thinking About Going Wireless? Reach Out To Your Security Experts
Have you decided to experience the benefits of the latest in Los Angeles wireless home security? Call (310) 421-1393 to talk to the security professionals at Secure24 Alarm Systems. Our experts will help you design the right package for your property.
Communities Served Around Los Angeles By Secure24 Your Local ADT Authorized Dealer